Restaurant Owner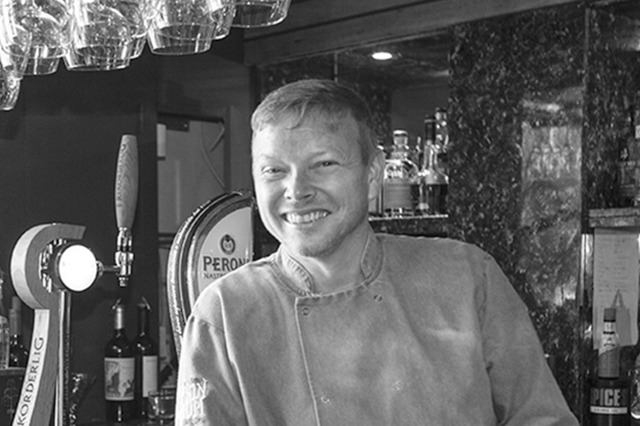 As a teenager, Hull-born Lee began his career working long hours as a commis chef in Hull's Portland Hotel. Then, after a short period at the Stakis in Bradford, he joined the Royal Navy and underwent initial land-based chef training.

Reaching the highest standards demanded, his potential was recognised immediately - and he found himself accelerated into service on the Royal Yacht. After his first tour on the prestigious vessel, Lee underwent advanced training at Northwood before completing an 18-month stint on HMS Cumberland.

His hard work was recognised with a second tour on the Royal Yacht where he cooked in support of numerous royal hosting functions - once finding himself in conversation with Prince Philip as the senior royal conducted a casual stroll about the vessel.

After various subsequent tours of duty at sea which saw visits to far-off climes - including the Falkland Islands, Hong Kong, Bermuda and the Bahamas, Lee left the navy having been awarded a Commendation from the Admiral of the Fleet. He went straight into employment as a chef at the Royal Station Hotel in Hull. Thereafter, he gained invaluable experiences ranging from pub dining through to high volume contract catering in the role of head chef.

Eventually, Lee moved to South Ferriby where he took up a senior role as chef and catering manager at Tata Steele.

As part of sound career progression and to gain invaluable experience in the world of fine dining, Lee joined the celebrated team at Wintringham Fields. Working long hours, he was exposed to a completely new set of cooking skills and standards of excellence.

Moving back into contract catering with a local refinery, Lee developed yet further his skills of leadership, discipline and organisation. His responsibilities included providing meals for up to 1,000 workers each day and up to 3,000 during a shutdown - with food hygiene of intrinsic importance.

In this period, Lee found himself entering national competitions - obtaining gold medals and awards for best of class.

When the chance came to purchase the former Elios Restaurant in Market Place Barton-upon-Humber, Lee jumped at the opportunity.


All staff at the restaurant are carefully selected and painstakingly trained to deliver great service to meet client expectations and match the kitchen's standards of excellence.